VNPT Pay wins Consolation prize in IT at Vietnamese Talent Awards 2018
13:56, 10/12/2018
VNPT Pay, a cashless payment platform, developed by VNPT Media Corporation, a member of VNPT, be selected to the final round and wins Consolation prize in IT at Vietnamese Talent Awards 2018.
VNPT Pay was granted permission in the field of intermediary payment by the Governor of the State Bank of Viet Nam on July 6th 2017. Through VNPT Pay, individuals can make payment online and enterprises can make trade transactions quickly and conveniently.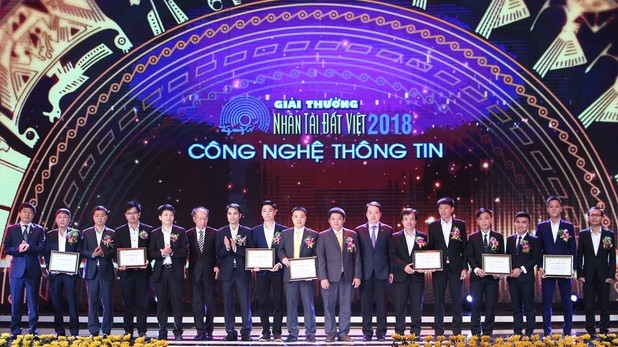 To this moment, VNPT Pay has been deployed successfully in all provinces. The system allows top-up for all VinaPhone subscribers, allowing payment through QR code in VNPT Pay App; all customers that have payment accounts opened at the State Bank of Vietnam can use this system. This platform is also used to pay for HCC service (integrated Igate of Tien Giang).
With superior features that follow the global trend, VNPT Pay is an electronic payment platform essential for the development of VNPT. After being deployed in the market, VNPT Pay is reaching perfection to become a leading payment and e-commerce ecosystem of VNPT in the future.