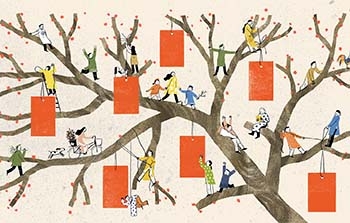 Li Xi Viet Service
Li Xi Viet is a service that provides entertainment playground for mobile subscribers, bringing joy after every customer recharge. Subscribers will participate in the contest to see who has the Countdown time session from 2018 to 0 being the longest.
Subscribers must use strategies, balance time and costs to win thousands of other players and have the opportunity to win service prizes..
In addition, subscribers also receive newsletters about customs, living proverbs, event-based greetings, encyclopedia knowledge information ....
- Time to play : From 08h00'00" to 23h00'00"
Conditions of user
- Prepaid and postpaid mobile subscribers are operating two ways of VinaPhone. Support for all types of phones that can use SMS..
- To use the service on wapsite channel: Subscribers need to have phones with support for Real player, support EDGE / 3G and compatible with Java, Brew, Symbian, Windows Mobile, iOS, BlackBerry, Android and Linux platforms..