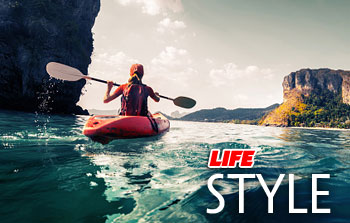 Lifestyle Service
Lifestyle is a unique and captivating program, whose appeal does not only lie in its groundbreaking ideas but also in its core spirit - "We hear your heart."
Explore your inner style with MyTV Lifestyle Service. Lifestyle on MyTV will inspire you on the road to self-improvement.
With great attention to all customers, Lifestyle has become an excellent service that meets the need of every customer.
Customers always have the opportunity to participate in game shows or reality shows on Lifestyle, or meet famous celebrities and receive meaningful gifts in programs such as: Sitcoms, Star's Story, Supercars, etc.
Discover an exciting, colorful and lively life with Lifestyle on MyTV.
This program will definitely bring you a lot of surprises.