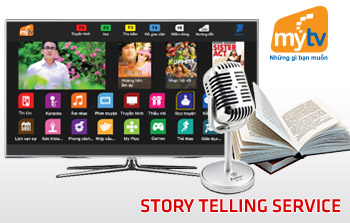 Storytelling Service
Storytelling Service by MyTV will let you discover compelling Audio stories, adventure into contemporary tales, indulge yourself in spellbinding novels as well as enjoy children stories and comics.
For the first time on television, you can listen to fascinating audio stories with MyTV's Storytelling Service.
Adventure? Romance? Children Stories? No longer will your eyes be tired after reading too much text. Exciting audio stories will fill your free time with exciting entertainment.
All are available in MyTV's Storytelling Service!