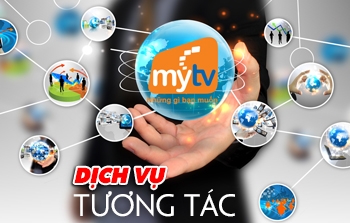 Interactive Service
TV Voting, TV messages, Media Sharing, Shopping TV. Interact with us and become a part of MyTV.
You can join in Media Sharing or Voting to express your own interests and ideas or go shopping with MyTV via just one phone call. Moreover, you can message and text with other MyTV subscribers with Messaging Service.
Sharing Photo
Are you a true photographer? Or do you only want to share valuable moments with your family and your friends? MyTV's Photo and Clip Sharing Service will help you.
Our service allows you to import your favorite photos and clips to MyTV system, and share them with other MyTV members.
You only need to log in through the controller of your Set-top-box to enjoy all the photos and clips that have been shared by others in MyTV system.
Television Marketing
In order to help you make purchasing decisions, the service brings you information about products and services, such as: prices, models, contact information.