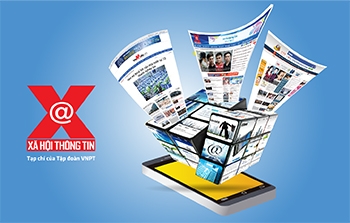 Information Society Magazine
Information Society Magazine is a press subsidiary of VNPT-Media. With its first publication in April 2003, the magazine has published many publications, meeting the demand of VNPT, clients and other target readers.
Information Society Magazine is a subsidiary of VNPT Media. The magazine issued its first publication in April 2003, during the explosion of telecommunication services and the increasing competition in Vietnam telecommunication market. With the constant effort from our leaders, reporters and editors, the magazine has earned its role and position in Vietnam journalism.
The magazine has become a connection between VNPT and government agencies, foreign partners and telecommunication clients, strengthening the brand name of VNPT at home and abroad.
Over the last 10 years, the magazine has made significant contribution to the growth of VNPT in particular and Vietnam ICT sector in general. Now, it is yearning to become an indispensable publication for tech-users and secure its prestigious position in the technology world.
Co-operating with other e-newspapers, printed publications and media websites of VNPT-Media, we can offer clients effective solutions via both online channels and traditional marketing methods, optimizing benefits and profits for businesses.
Contact Information:
Information Society Magazine – 57 Huynh Thuc Khang – Hanoi
Permit on Digital information No. 152/GP-TTĐT
Permit on Printing press activity No. 807/GP-BTTTT
Contact for content: 0437930612 – 0918430915
Contact for advertising: 0437930612 - 0912139077
Website: www.xahoithongtin.com.vn