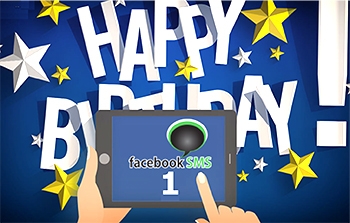 Facebook SMS Service
Nowadays, people often use Facebook to update their status and locations at anywhere and anytime. However, sometimes, you cannot connect to the Internet to follow your friends or update your own status. What should you do in this situation? To help you solve this problem, we offer you our Facebook SMS service.
This is a perfect service for mobile users using Facebook. With Facebook SMS, you can use Facebook to follow friends, update status, comment, send messages and make friends.
All familiar features on Facebook can be done by texting (SMS) from your phone. Particularly, you can use the service on any phone model, at anytime, anywhere providing that mobile coverage is available, even without internet connection.