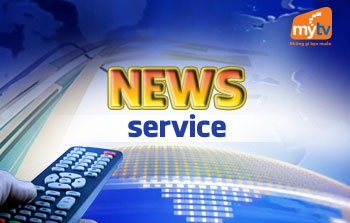 News Service
Without leaving your house, you can still update daily information around the country and in the world. All outstanding events in the field of politics, culture, economy and sports, etc. can be found in the News section on MyTV.
MyTV's News Service will bring audiences the new experience of "reading newspapers on TV". The service offers information resources from renowned and prestigious domestic newspapers such as Vietnamnet, ITC News, Vnexpress, Dan Tri, Echip, Kenh 14, Ngoi Sao, etc. and international newspapers such as BBC News, CNN, Bloomberg and Reuters.
It's so convenient to have an enormous and up-to-date information resources right at your home, which can be accessed anytime and anywhere. News service from MyTV will certainly make customers truly satisfied.

TIN-TUC-1000-x-355-en.jpg