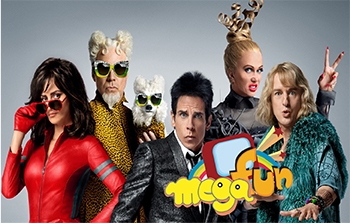 MegaFun
MegaFun is a broadband entertainment service by VNPT, which is available to all MegaVNN subscribers. As an extra service of MegaVNN, MegaFun is completely free of charge and does not require any registration. This service brings customers a great and diverse source of entertainment.
As a part of MegaVNN service, MegaFun is an online platform developed by VNPT Media and deployed by VNPT branches nationwide. MegaFun offers various forms of entertainment with high-quality, updated and diverse contents.
MegaFun targets television, movie and music lovers. Customers can feel maximum and complete enjoyment with our copyright contents. With our live broadcasting programs, no longer will you miss any favorite TV shows. MegaFun includes an updated movie library with the latest blockbusters, and an enormous music library with thousand popular songs. The service also offers hundreds of funny and exciting games.
For more details, please visit: http://megafun.vn