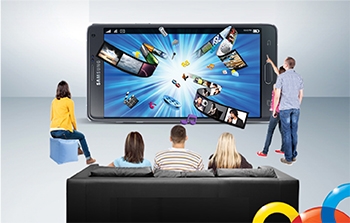 Television Content Production
This is one of the most high-quality services of VNPT-Media. With advanced and modern equipment and technology, VNPT-Media can produce high-quality and standard television programs, meeting the demand of national audiences.
- Television program production: news, reports, documentaries, reality TV, etc.
- TVC production (ideas, concepts, preproduction, postproduction)
- Trailers, product promotion clips, MV (Music Video), etc.
- Comedy skits and sitcoms
- Television program formats
- Television content on mobile networks (MobiTV) and IPTV TV (MyTV)
- Event and live show taping, Internet streaming
- Equipment rentals: HD Camcorders, flying cameras, HD mixer systems (mixer), etc.
- Internet-based television solutions
- Purchasing and trading copyrights of movies, TV series, music and entertainment programs, etc.